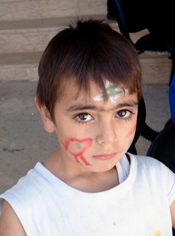 As a consulting firm, we offer a range of services and consultancies targeting various private and public sectors in the not for profit and profit sectors.  ITASC has special expertise concentrating particularly but not exclusively in developing countries especially in the MENA region and in the development aid, human rights and social fields.
ITASC services can be summarised as follows:
Fundraising including mong other project design, grants and proposal elaboration and technical assistance for implementation, management, monitoring and evaluation.
Research and Surveys and human rights studies.
Technical assistance for strategic planning and policies formulation in the public sector.
Project Evaluation services.
Capacity Building.
Facilitation of tendering and participation in implementation of Technical Assistance Services contracts including mobilization of related experts.
Facilitation of tendering and procurement especially EC related supplies and works contracts.
Feasibility studies, Business Plans, Strategic plans, Fundraising Plans and Marketing strategies.
Mediation Services.